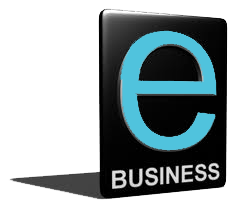 e-Business Services

e-TEXELCO specializes in providing e-Business services designed to improve your business presence online. The integrated e-business services we offer include the determination of your company's online strategy, the implementation of the appropriate tactics and the regular track and monitoring of the results.

The services we offer include:

• Website Review
If your site has low traffic and generates low sales you may want to update it. e-TEXELCO can assess your website in an individual report. In the report the current performance of your site in search engines are outlined, technical issues are identified, strengths and weaknesses of your site and who links to you are reported in detail. Based on your current site, e-TEXELCO makes personalised recommendations of how you can improve your online activity.

• Content Services
The site's performance depends significantly on its content. In e-TEXELCO we create content based on your company's strategy and the needs of your target audience. Content services include: o text writing (e.g. company profile, company's history, vision, etc.) o application of the SEO principles in the content to achieve high ranking in search engines o site translations

• Search Engine Optimisation (SEO)
Since customers begin their buying process using search engines like Google, your company's success depends highly on how your site ranks on them. e-TEXELCO offers SEO services and uses a series of cost effective techniques to optimise your site's ranking for targeted keywords. Your site's high rank position results in a greater number of visitors. At the same time, the driven traffic is highly targeted and thus more likely to convert to sales.

• Pay Per Click Advertising (PPC)
e-TEXELCO undertakes the creation and the management of your online advertising campaign using the keywords associated to your target audience. PPC marketing allows continuous modifications based on the observed reactions of the users. The campaign's cost is flexible and easily controllable and most importantly the results are measurable.

• Social Media Marketing
The high results promised by social media marketing, are mostly due to the targeting capabilities and the ability to build relationships with the customer base offered by social media. In e-TEXELCO we take advantage of the marketing chances offered by the social media networks (face book, twitter, flicker, YouTube etc.) aiming to raise your company's brand awareness and sales. e-TEXELCO designs and implements powerful campaigns in social media but also manages your constant presence in these networks.
Go Back